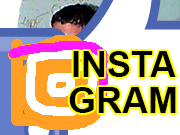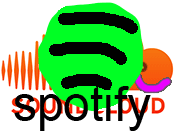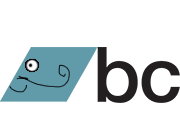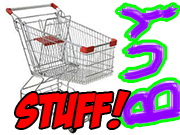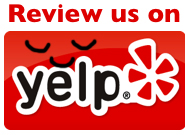 WAAAAAAAAAAAAAAAZZZZZZZZZZZZZZZZZZZZZZZZZZZZZZZZZZ UUUUUUUUUUUUUUUUUUUUUUUUUUUPPPP!!!!!
COOL TOUR DATES!!
I love playing shows everywhere! If you want to do a show with me email me! neil.fridd at gmail.com

12/31/18 - Nashville, TN - The East Room - Hello I'm throwing this giant new years party! Here's some info!!!

Are you tired of new year's eve shows where you don't learn a single thing about the about the complex and glorious processes your body is constantly doing to keep you alive!?! A new years smooch would be great, sure, but how does your does your brain know what it's touching? How does your body not be sick anymore, and what's a baby and where do you get one? Come find out at the new years party the moon is calling "So good I am going to crash into earth so I can come to it!"

Every hour is a different system of the body! Projections, decorations, and PowerPoints will invade your mind with knowledge that will haunt you for the rest of your days! Nine of Nashville's premier bands turned science body enthusiasts will make a home in your ears with their delightful dancing songs. DJs Young Breh and Casual Decay will be spinning the body hits.

THE ONE TRUE SCHEDULE
9:00 PM - The Reproductive System
Dream Chambers
Powerpoint: Don't Ovary React: A Guide to The Reproductive System by Kate Ripley
Projections by StrangeHandle AV

10:00 PM - The Nervous System
Qats
Splash Zone
Projections by Joe Matoske

11:00 PM - The Digestive System
Rich Aucoin
PowerPoint: The Shit They Don't Want You To Know by Kate Neff
Projections by M.K.A.V

12:00 AM - The Immune System
Terror Pigeon vs. METH DAD vs. Soft Bodies 2019 Power Hour
Projections by Terror Pigeon

1:00 AM - The Circulatory System
Special Secret Guest
PowerPoint: BLOOPOOOOOOOOOOOOOOOD!!! by Colby DeHart
Projections by Labrys Light Show

2:00 AM - The Skeletal System
Real Dom

9-12 - DJs Young Breh
12-2 - DJ Casual Decay

BAND INFO
Dream Chambers: This is the music that plays when you ride on a star!
https://www.youtube.com/watch?v=3QMJcy8LXuM

Qats: Actually perfect chamber pop. Bring a hammock.
https://qats.bandcamp.com/releases

Splash Zone: The debut performance of Kate Neff, Colby Deharts, and Jon Nasrallah's disco band!
http://fangorn.colby.edu/disco-devel/disco.gif

Rich Aucoin (Nova Scotia): Canada's most famous export. Dance bangers.
https://www.youtube.com/watch?v=xkuWgXhzxg4

Terror Pigeon: 3 perfectly formatted new years kiss songs.
https://www.youtube.com/watch?v=2PKC2lKR79Q

Meth Dad: Everybody dies, but first they see Meth Dad. https://www.youtube.com/watch?v=crIvbvx-CGU

Soft Bodies: Roller rink queen, weed vape dream. https://soundcloud.com/softbodies

Super Secret Special Band: It's not Special Events. Seriously, it really isn't!
http://www.softspaceonline.com/wp-content/uploads/2017/03/secret-shhh.jpg

Real Dom (Iowa): An evil stripper with nothing left to loose.
https://www.youtube.com/watch?v=22YN3QFMVis

The show costs $10! Your money goes to the touring bands, decorating costs, and the heavenly sound engineer! Your support at the bar keeps East Room hosting awesome events :) :) :)











!!!

ALWAYS REMEMBER:
for recipes and other connections please email

NEIL.FRIDD -AT- GMAIL. CALM

________________________!!
click here for our fartbook!!!!click here for a google image search of vin diesel!! we love you_________________ _ *


thanks forever
:) !!