"The World's Sweatiest Band."
So if an asteroid was gonna take out earth tomorrow, and your friends were having a huge party to celebrate what a wild ride it's been, when you showed up terror pigeon would be playing. Join them in their jubilant, dance party salute to the supreme wonder that is life.



(❀∩´◔‿ゝ◔`⑅)⊃―☆ *'"*:.。. .。.:*・゜゚・♡♪+*.

"It's nearly impossible to stand on the sidelines of a Terror Pigeon! Show. Well it's possible, but you'd be missing the very reason people come: to be part of the sweaty disco pileup." - New York Magazine

"Terror Pigeon! have caused a stir closer to home with their high-energy gigs and ridiculous costuming" - Pitchfork

"Terror Pigeon! — a revolving band of musical party-throwers signed to David Byrne's Luaka Bop record label — are racking up a string of much-hyped shows around Manhattan and Brooklyn." - NY Times

"Everything worthy of a band known for memorable performance-art-led, costume-fuelled, all-singing-all-dancing extravaganzas." - Vice

"The happiest, most pure moment of music this year... Based on these five minutes, I'd follow Terror Pigeon! blindly to the ends of the earth." - Stereogum

"So goddamn catchy and anthemic" - Noisey

"Wow." - All Songs Considered

More Press Quotes Here :) :)


╰༼ ∗ ಡ ▾ ಡ ∗ ༽╯
Click on these sick pics for very large versions of them.
album covers: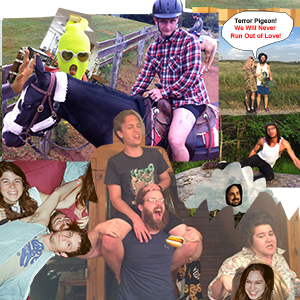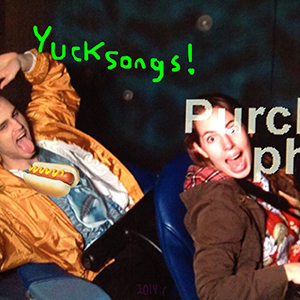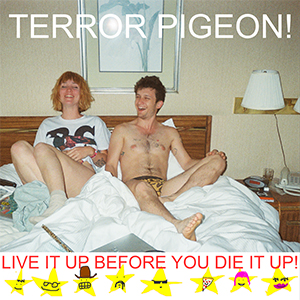 live photos (photographers are credited via file name):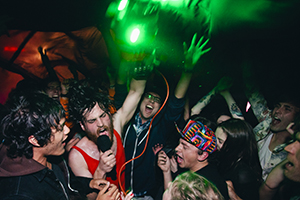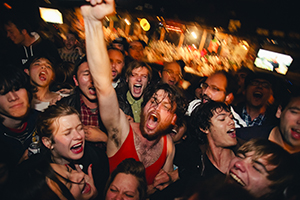 coooool! へ║ ◉ ᴥ ◉ ║〜

CONTACT:
Booking / Management: neil.fridd =at= gmail.com

Back!